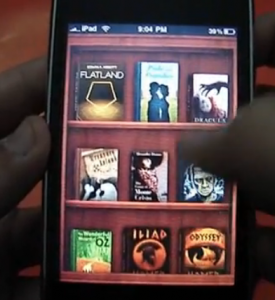 iPad was recently unveiled by Steve Jobs at their Media Event which created enough buzz to take the web by a storm. But guys, you need to wait for more 60 days till the devices start shipping. Too excited for it? Then there's one way to get it on your iPhone/iPod touch too!
Taimur at RedmondPie did a little homework and found out how to do it. You need a Jailbroken iPhone with Cydia, the winterboard App from the store and few more apps and tweaks to have your iPad on iPhone ready! Also the iBook store which is on iPad is brought to iPod Touch/iPhone using the Classics app with the same user interface!
Here's a video after break that shows how to do it!