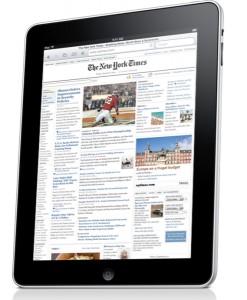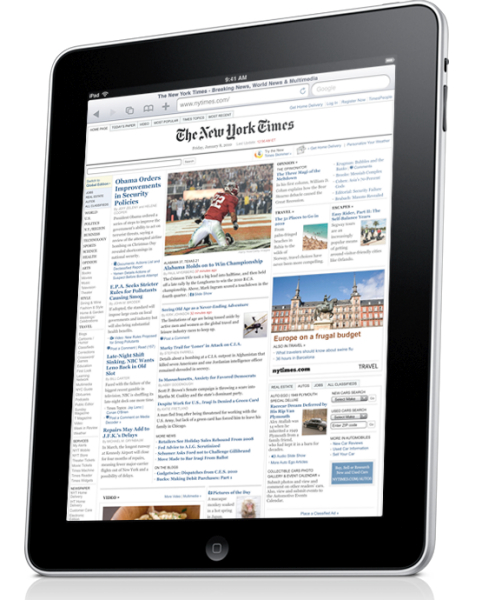 Did you get one? I did. Sadly, I will have to wait until late April to get my hands on it.
Everytime I hear or read someone talking about it, they mention "It's just a big iPod touch". The iPad is so much more then that. For example, lots of websites are now supporting HTML5 because of the iPad. The screen brings tons of possibilities with it. There is so much more space and power inside and out, developers and build more in-depth applications. A large amount of devs and designers are actually redesigning, coding, and re-submitting their apps for it, not just allowing it to double the size of the app. If you have checked out iTunes recently you can see all the beautiful new apps and the high price tags.
The iPad is a money bag. I have been scouting out apps I will buy when mine comes, and the total is well over $100. Since most of the popular apps like twitterific, Real Racing HD, and Things were built pretty much from the ground up, they are charging more then double compared to the iPhone versions. Things, by the development company Cultured Code, will be priced at $19.99, double the $9.99 for the iPhone version.
Editors Note : The App Store pricing has changed strikingly, but we see no clear reason for this. The app developers and the customers get the advantage of a larger screen but the development process is much similar to the iPhone and we think the prices shall be the same as the iPhone apps, but indeed the iPad is good business for Apple, whatever you say. From the product to the maintenance, accessories and the apps, its raining money for Apple.