There's been quite some buzz about Google Voice App's Rejection from the Apple's App store. Well, the consumers surely aren't happy and so is  The Federal Communications Commission (FCC).
FCC has sent an enquiry to Apple, AT&T and Google over the issue of Application Rejection.  The Letter sent to these companies questioned them as to why the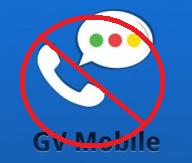 Applications had been removed along with some other related Third Part Apps.
FCC's letter for Google was regarding the information of the Application and if any other applications had been approved then which were they. Along with that, FCC's letter contained another important question which is still not answered, why and how was AT&T consulted for the decision.
FCC stated that it wanted to look into areas where people could not buy Cell Phones because of Deals between the Cell Phone carriers and their manufacturer. 
I hope it surely does come out with a good decision which will surely benefit the customers!