Sony recently unveiled VIAO X. This 11 Inch NoteBook has been named as the Lightest Laptop Ever. How does it manage it? Well, it's got a Carbon Fiber Shell and so it's got a weight of just 1.6 pound.
It's got a Atom Chip, which makes it run continuously for an average of 3.5 hours and a Second Extended Battery which can allow it to work, 14 hours extra! 
It's also got a MultiTouch Interface, which supports all those, Pinching, Swapping, Rotating ( Like those MacBook Trackpads).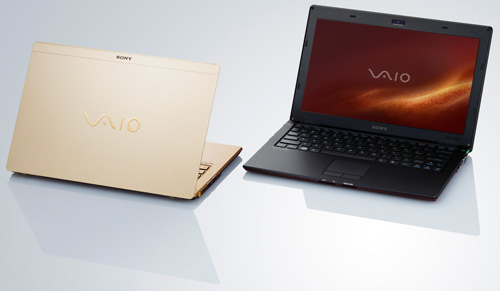 Pricing is set to be $1300, with a 2Ghz processor, 2Gb Ram, 64 GB solid state drive and unexpectedly not windows Xp but Windows 7! 
Design is pretty cool, and this is a must must firstly if you can go for $1300 and if you like showing it off. $1500 Limited version is also available which it has a doubled Storage and other features and All Gold Style.
[Thanks Electronista]