Yamaha's TSX-W80, is a Simple alarm clock and a AM/FM radio Player. Surprisingly, another feature is that you can play music wirelessly to you TSX-W80 through it's built in technology, called "AirWired".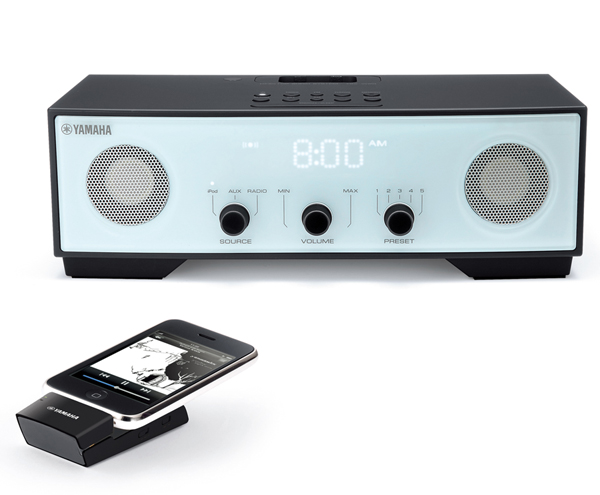 Just plug in your iPod/iPhone into the Cradle and start playing the music through TSX-W8o's 2.1 speaker setting (2x4W + 8W). You can connect your Subwoofers wirelessly to it, from any part of the room, giving you the freedom to experience true sound anywhere you like!
It also Supports Application, Games and Movie sounds too, so whenever your playing a game or watching a movie on your iPod Touch you can listen to the audio, retro style and move anywhere in the house without those annoying wires. 
It has also got a dock, where you can charge your iPod and play music. This device will be released soon, by next week. Price details have not been out yet. 
Check out the companies official page for more info (It's in Japanese language, so translated version here)