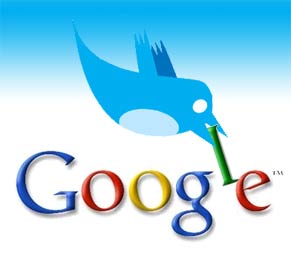 Twitter has realized the value and worth of its huge collection of real time data and is looking to earn cash and revenue out of it. Search engines are the entities in which Twitter has expressed interests and rightly so. According to a report from All Things Digital, Twitter has held seperate talks with both Google and Microsoft. These talks are believed to have reached an advanced level.
What will be the likely deal
In simplistic terms, Deal  will involve acquiring License of Twitter's full feed and integrating it into the search engine for both Bing and Google.
What will Twitter gain out of it.
Twitter is likely to benefit from this deal in terms of Dollars (Cash) or revenue sharing or a combination of both.
What are Twitter's concern
Twitter has quite clearly stated that it wants to keep its independent status. Also the popular micro blogging network wants to remain nonpartisan in the ever growing search battle between Microsoft and Google.