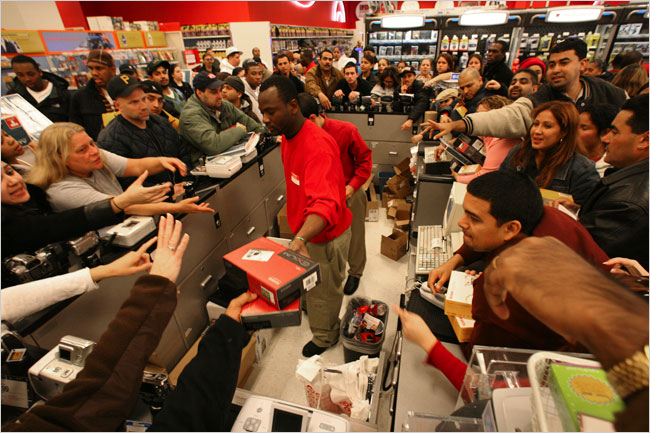 As Black friday coming near, the consumers and the retail stores as well as the larger one's are warming up for Black Friday and offer extreme deals.
If you have been to any stores on Black friday, you would already know those long lines before sunrise and you probably hate it. So this time U.S Retailers pop up with another options : Shop Early!
These Pre-Black Friday sales also, are aimed to increase sales and to clear off stock and these go on from today. Major Retailers are a part of this – JCPenney, Sears, Target, and Wal-Mart.
Offers will be available on their websites as well as their physical existence. Kmart's "Better than Black Friday"  also kick off online today so you can find amazing deals from now!
Best Deals include a Xbox 360 Arcade for just $100. Now, the price which was put on everywhere with a tag of $199 but retailers are offering a $100 Gift card so it equals up to the low price.
More deals include – 
HP 15.6″ Laptop w/ 2.2GHz Processor (G60-W519WM) – $298 (Wal-Mart)
Zenith 42″ 720p Plasma HDTV – $499.99 (Sears)
Sylvania 32″ 720p LCD HDTV – $349.99 (Kmart)
Sharp 42″ 1080p LCD TV (LC42SB45UT) – $498 (Wal-Mart)
[Via PC World]