Google has called all its press mates to gather at their California office on 5th January , 2010 for a press conference and discussion.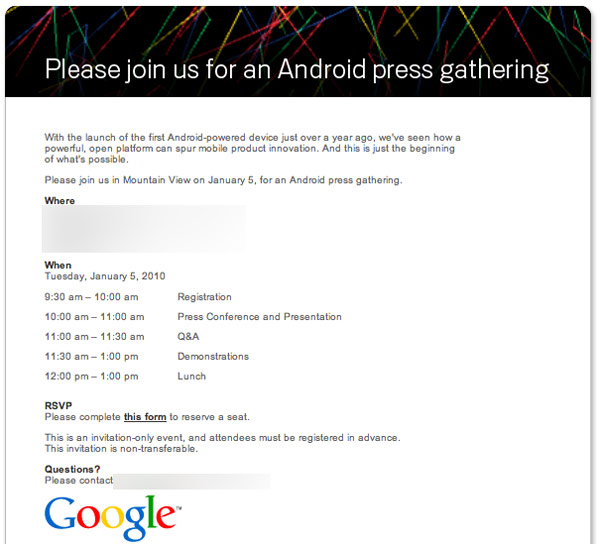 Put on your thinking hats. Obviously you might be thinking that this is surely related to Google's Phone, Nexus One which is running on Android OS.
With the launch of the first Android-powered device just over a year ago, we've seen how a powerful, open platform can spur mobile product innovation. And this is just the beginning of what's possible.

Please join us in Mountain View on January 5, for an Android press gathering.
See, it didn't take a lot of time to join the dots. Google is doing it Apple style, ha? This could be the public announcement of Nexus One features and specs, which were already leaked out by Engadget.
Via Engadget.