Google is on a roll these days owing to the number of new technologies they are coming up with at such great speed.One addition to the ever growing list is Google Dictionary. Earlier the same link used to provide word definitions from various web resources but now it has become a full fledged dictionary tool à la dictionary.com. It has a very simple interface and is available in many languages.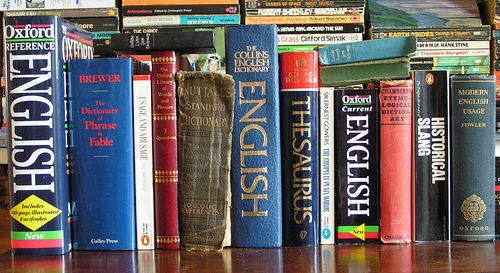 Earlier finding meanings was limited to dictionary.com or by using the traditional define: function in Google search.But this scarcity is quenched by Google dictionary which offers a full fledged dictionary sans flashy adverts or useless links.The online word search tool is available in many languages and has a feature which allows the user to 'star' words so that they could be stored(in Google accounts) for future reference.Searching for a word gives the meanings of the word,related phrases and web definitions.
This is not it,Google dictionary proves to be a very useful tool for non native English speakers as it has translation capabilities built in.So if you want the meaning of the word 'Onomatopoeia' in Hindi,you can change the language to English-Hindi and the result will appear in an instant.Other features include the ability to listen to words(in English).Who knows Google might replace that bulky Oxford dictionary on your desk in a few years.
Link : google.com/dictionary
[polldaddy poll=2350845]