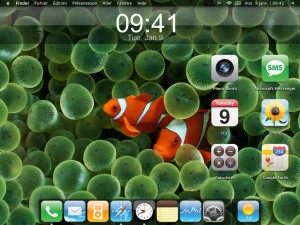 Here's some hot news. If you thought iPad was just enough iPhone OS then wait, there's more iPhone OS coming! Yes, Apple is planning to bring the revolutionary App and home screen OS to many more devices.
Proof? A recent job posting which folks at ComputerWorld found, Apple is seeking a full-time engineering manager for "platform bring-up" part of the Core OS platform team.
Here's a part of it,
The Core Platform team within Apple's Core OS organization is looking for a talented and inspired manager to lead a team focused on bring-up of iPhone OS on new platforms. The team is responsible for low level platform architecture, firmware, core drivers and bring-up of new hardware platforms. The team consists of talented engineers with experience in hardware, firmware, IOKit drivers, security and platform architecture.

This position requires a very technical and hands-on leader, experience in working closely with hardware team and a deep understanding of bare metal software. You must be a highly self-motivated individual who seeks to create a dynamic and creative team environment in which old problems are solved in new and innovative ways.
What Mashable observed points that Apple is looking to poach the product managers for Google Android who have experience Unix OS and to develop mobile phones supporting Unix like operating systems. Most importantly they are looking for ARM based System-on-Chip (SoC) level design too (*Cough* A4 SoC's – the most recent ones in the iPad *Cough*) which seems to power iPhone, iPad, iPod Touch's and Apple TV too.
So now you know the relation. iPhone could possibly come to Apple TV too as both are based of ARM SoC's and that it currently uses a Mac OS X derived OS which could be made better if the iPhone UI is used and it will enable Multi-Touch input too.
Predictions start being made now. Firstly rather then bringing the OS to a current device, instead there might be a idea bubbling up of a newer device? Not a new product line like tablets but a revision to MacBook, or a MacBook Mini which would have iPhone OS as primary OS or a low ARM Based server.
Much more can be developed on these existing technologies as the iPhone OS defines a new era of computing with so called "apps" to perform and utilize all the hardware capabilities of the device.
Image Credit : Devian Art