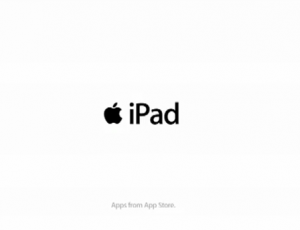 As we approach iPads official delivery date, April 3 Apple starts gearing up with it's advertisements flooding everywhere including TV after the internet.
Apple never fails to deem its product as a "cool gadget" on TV as that's what most non-techie's call it. It looks nice, has multitouch and many applications. That's what all the non-geeks know because that's what Apple is showing in it's ads.
History has proven that Apple rocks all the TV commercials, *cough* Apple has loads of Anti-Windows Commercials airing too *cough*, and Apple does it again.
Here's a neat commercial which gives a flow of features available in the iPad (though it doesn't tell you which features are missing which it should according to Consumer Rights) and teaches you how to position your iPad while using it 😛 Video after break.