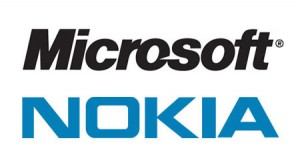 Research in Motion (RIM), the massive conglomerate that holds Blackberry has got a long lived relationship with the corporate sector, employees have embraced Blackberry phones as Pancakes!
Nokia and Microsoft, two of the Digital Biggies try to break RIM's hold on the corporate sector by unifying and releasing stuff to make RIM pee in it's pants. Today, they released Communicator Mobile, this application makes it easier to communicate with colleagues via Text Messages, Email, Phone calls. This made it to Nokia E52 and E72 models and it's coming to other models soon.
This just marks the start, Microsoft is possibly planning for more apps for the Nokia app store invasion and next might be Office! Let's see, if Microsoft can do the office magic on the smartphones, just like the way it did on computers?
BTW i remember, Apple iPhone has a got an app for it too, and it's called "Enterprise" 😉