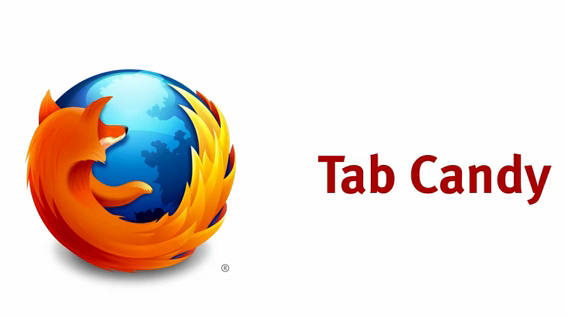 Firefox's creative lead Aza Raskin presented today a cool new concept which could revolutionize the way we browse.The early project called Tab Candy makes tabbed browsing less cluttered and more organized by grouping tabs together.
If you're one of those people who works with a dozen of tabs open yet finds it a quite a hassle to manage them,this new project might be a life saver for you.Just push a button and an overview of all tabs will show up just like expose in Mac.Then you can group your tabs to organize your work-flow.The tabs could also be categorized according to their context to simplify browsing experience which is explained at great length in the video below.
An Introduction to Firefox's Tab Candy from Aza Raskin on Vimeo.
Firefox tab candy is not an extension,it will be a built in feature in future Firefox builds.To try out this great new concept head over to this link and download an early build of Firefox with Tab Candy built in.