For all of you, Facebook freaks we're breaking some real great news. Back in February, we reported Facebook could possible working on a WebMail service to replace its existing Inbox System or possibly redesign it.
From what we are hearing now, Facebook is all geared up and set to release the service this Monday. Media invites are out and reports suggest that this event being held, is purely about inbox. UI change, some tweaks, POP access and of course, @facebook.com email address. Brilliant.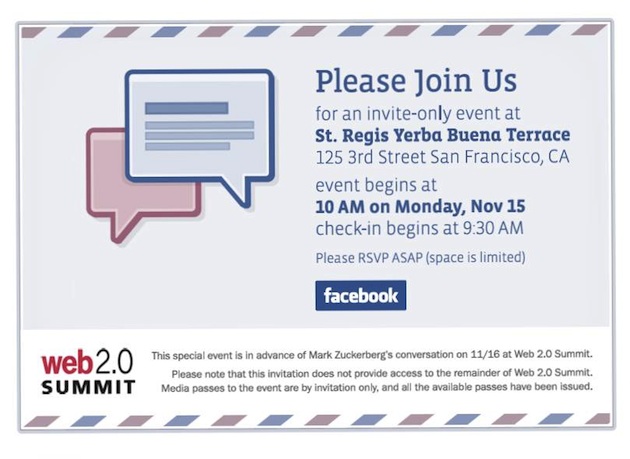 Facebooks has got 500 million users and this makes it incredibly easy to implement the service unlike Gmail's other competitors. Oh, yeah you did hear about Google Vs. Facebook fight about importing contact data. Now, slowly all things are falling in their places.
In short, you could possible sending a mail to your pals from  @facebook.com account this monday!
Via TC.