Microsoft is next to join the league for the mobile payments after reports about Android and Apple's iPhone getting the NFC Technology hit the web.
Sure, Microsoft is busting all the ammo they've got to retain their market share of 5.5% in the Mobile OS market with Google's Android having 39.5% and Apple's iOS having 15.9% and RIM's Blackberry having 14.9%. [Stats from Bloomberg]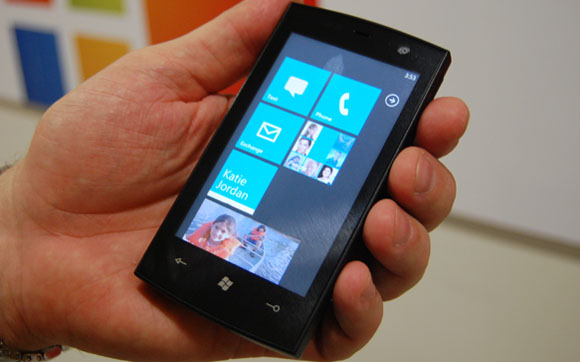 NFC (Near Field Communication) is in the news for quite some time. In layman's words, it's somewhat like waving your mobile phone at the cash counter and paying your bill amounts. It's got lot of potential as we see, $32 Billion was the revenue from Mobile Payments last year. This is what drives all the industry biggies crazy. It is expected to reach about $240 Billion by 2014.
Microsoft and Nokia had recently teamed up and Nokia and had declared to embark on Windows as it's future OS. Nokia also stated that they would be throwing NFC enabled phones this year in the market. So, you can make out some connections from these and further predictions are that we will be seeing Microsoft NFC enabled phones early this year. This latest piece of technology could be a breakthrough and possibly would increase consumer spending via Mobile. [Picture Credit : Geek.com]