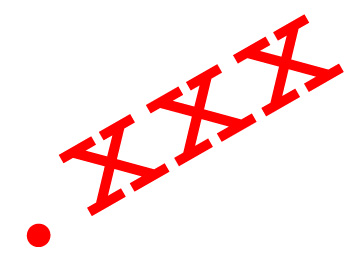 If you've been in the roll, most controversy surrounded domain .xxx got approved this week with lots and lots of complications and mixed reviews from all around the world.
India's IT ministry has decided to block off all the .xxx domain's right away after their release. India has constantly been trying to block porn in India, punishing porn viewers and publishers all over the country.
Two things, it's good that .xxx could be a way to segregate all the porn and propose a "red-light" area online and just keep it away from the rest of the internet. Second thing is that even the the website, with a .xxx which isn't a porn website will get blocked. That is sick, what if someone wanted a fancy name with xxx's? Like for example, thefileswhichsaid.xxx or whatever?
From what we are hearing possibly many other Asian countries like Indonesia are planning to follow India's move. Well, frankly I don't think its really going to make any difference because the porn industry already is aware of such steps and that .xxx would merely be an additional name as they will continue operating on .com domains until ICANN (Internet Corporation for Assigned Names and Numbers which manages Internet Protocols) makes it mandatory for all porn websites to shift to the new domain (which it wouldn't).