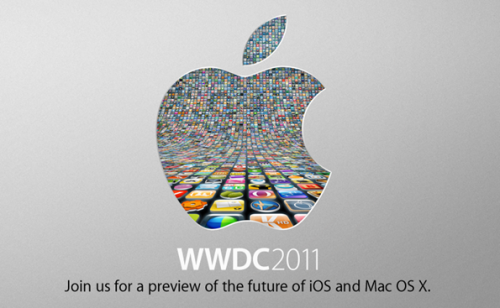 Apple has already thrown light on its offerings at the upcoming World Wide Developer Conference which is held every year where the team from Cupertino boasts its brand new innovations every year. iPhone, MacBook Air's and iPads in the past years.
What can it be this year? Here's an excerpt from the press release,
Steve Jobs and a team of Apple executives will kick off the company's annual Worldwide Developers Conference (WWDC) with a keynote address on Monday, June 6 at 10:00 a.m. At the keynote, Apple will unveil its next generation software – Lion, the eighth major release of Mac OS® X; iOS 5, the next version of Apple's advanced mobile operating system which powers the iPad®, iPhone® and iPod touch®; and iCloud®, Apple's upcoming cloud services offering.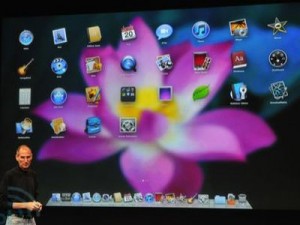 Lets take it one by one. I've tried Lion (Developer Preview 2) on my Mac and the design's elegance is unbeatable . Though I haven't dug up into the technicalities of the OS, I can say that they have worked on the spotlight and rewritten it completely to give it better features like Quick View. It slogs on my MacBook when which is obsolete so you can expect better results on later products. So on June 6th completely furnished OS will be available. I feel, Lion solders the Mobile OS and a typical Desktop OS into one. This is just the beginning. With the Apple App store for Mac, it's more like advanced version of iOS on your Mac.
For iOS 5, I don't know where to being from. I've have this intuition that they will most probably redesign the iPod/Music app on the iOS. My intuition is pretty much supported by the fact, they are ready to offer cloud services and possibly a cloud based locker with iCloud (to oppose Amazon's Cloud Offerings, that of course). They all talk about Twitter and Apple's relationship which could show on the Good Old Steve's keynote. Frankly, with iCloud the guess apart from Music Locker Service could be revamp of MobileMe. Update : With Twitters Release of Photos, I am sure it's surely going to be integrated with iOS 5 allowing users to directly post photos to Twitter. There is something cooking for sure!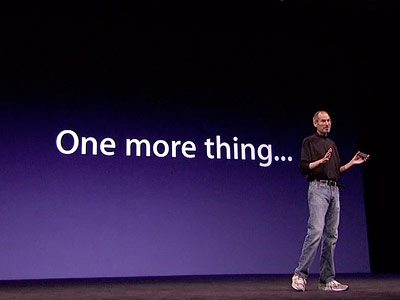 Its prominent, with Apple's invites and Press Releases carrying focus on iOS and Mac OS X and later, iCloud this event is going to be a software oriented event. So that means, no hardware updates? No new iPhone? It's difficult to predict but I don't think they would dare to risk their large market share now when it's competitors are gearing up with advanced hardware and NFC technology which Google showed off with the launch of Wallet at I/O. iPhone 4S is something that they all are expecting and which could be Steve's "One more thing.."
We will keep you updated with what they are upto.