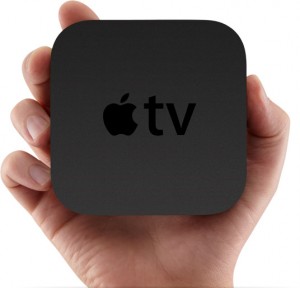 Steve Jobs said, "I've finally cracked it". When the word was out, there erupted a billion guesses about what he had found out.  He was talking about something that all of us have grown up with. The TV.
When I first heard Apple's releasing a product called Apple TV, I thought it's a television screen that they're selling. It was an obvious guess. Later on, I learnt, it's type of a device which controls the content on your Television and connects it to the internet, iTunes, Netflix and other services. It sought to revise the TV concept. Then the Remote app to control Apple TV from any of the iDevices reckoned the existing remotes useless. But now, Apple is turning back to my conjecture. They are eyeing Television.
If you clearly observe, Apple has constantly been trying to narrow it down. Either by bringing iTunes to your TV or remote to your iPhone or App Stores to Macs. This is all part of their long term strategy and vision. To put it across, at one time everything is just going to converge into one centralized system. iCloud was made for this. To stitch all the devices together into a simple system. In this, I see Job's vision and his Zen philosophy,which stresses on focus and simplicity.
The problem with innovation in the television industry is the go-to-market strategy. The television industry fundamentally has a subsidized business model that gives everybody a set-top box for free or for $10 a month. And that pretty much squashes any opportunity for innovation because nobody's willing to buy a set-top box. Ask Tivo. Ask ReplayTV. You know, ask Roku. Ask Voodoo. Ask us. Ask Google in a  few months. Sony's tried as well. Panasonic's tried. A lot of people have tried. They've all failed. – Steve Jobs at the D8 Conference.
Apple is eyeing the Television Market and definitely urges to redefine and change this market. Surprisingly, this industry has not undergone much change since its inception. They've grown thinner and SMART TV's began by changing the interface. Every product from Apple focuses heavily on User Interface. This is it. An opportunity to re-invent another industry.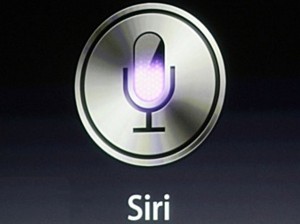 What analysts think is that since Apple came up with the Siri on the iPhone, the voice controlled assistant they think it makes a lot of sense to them to bring it to TV. It wants to kill the concept of a buttoned remote. It could bring a revolution in TV industry like what happened in Music when iTunes came out. If you command Siri to play a movie according to your mood, using its own Artificial Intelligence maybe it can. You let your assistant pick up stuff you'd like and your in command.
It's not a new idea, something like this is already in the market. Can you guess what it is? Damn. It's Microsoft's Kinect for Xbox. Basic TV controls are present but something like Siri (assuming an adaptive version of the iPhone Siri for TV) is far away from Kinect's imagination.
But I don't get it and I don't think this is what "Jobs Finally Cracked it". Apple could have something like this ready in few months. They could work on Siri, connect the iPhone to the Apple TV and then all the commands would be processed on the iPhone and sent to Apple TV.
There is something more to it. A new method of media consumption and a brilliant user interface. Something that we haven't imagined as of yet. Yeah, I'm excited.