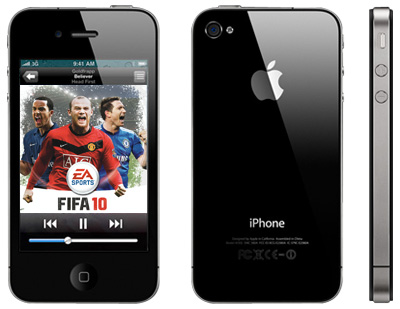 By far it's been the quickest entry of the latest iPhone into the Indian Market (Officially, that is) from the date of launch. iPhone 4s is going to be offered by two carriers in India.They are Airtel and Aircel. Aircel has already begun its advertising campaign flooding its galleries with banners. Pre-ordering will begin a week before launch. This has been made official on Aircel's Facebook page.
Airtel is said to be offering a premium price of Rs 35,000 (US $690)  for 16 Gb model while 32 Gb is said to be 41,000 (US $809) Indian Rupees. You will be bundled with a contract with your service provider. While Apple Stores offer factory unlocked for higher prices. Such as 16 Gb for 41,850 Indian Rupees, 32 Gb for 50,250 Indian Rupees and 64 Gb for 58,650 Indian Rupees. These prices exclude local taxes which will shoot the prices further high!
The iPhone 4 will then only be offered in 8GB version and the price is going to fall about Rs. 10,000+ ($235) from its current price especially because of capacity variations. The 3GS is likely to continue with the current price (Rs 19,900).