Android is surging, with over a million phones being activated on a daily basis, we are looking at over 350 million devices every year. That certainly is a massive pace at which Google's Android platform is growing. Reaping the benefits of the OS popularity are companies like Samsung and HTC who have managed to backup Android with solid hardware for years now.
Samsung, the largest smartphone maker in the world is perhaps the strongest player in the Android ecosystem with a plethora of devices under its belt. Samsung's Galaxy S II is the most popular smartphone for Android users and with the recent launch of Galaxy SIII, Samsung is looking at a strong 2012. However, I have doubts on how well the Samsung Galaxy SIII would do in India.
The Galaxy SII and Galaxy Note sold in good numbers. The former started at a price range of Rs 30,000+ and quickly went down to 29,000 levels, while the former sold anywhere from Rs 32,000 to 33,000. Samsung Galaxy S3's Price In India is Rs 37,500. Thats a 20% premium over the opening price of the SII and over 10,000 more than the current price of its predecessor.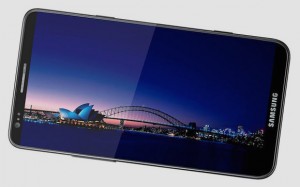 This equation might hurt Samsung. India is dominated by Android, however the prime reason for the same has been affordability. A Samsung Galaxy Y sells because people get it below Rs 8000. The moment one hits a price range of over Rs 35,000, the iPhone factor kicks in. The iPhone 4S might be expensive in India at over Rs 45,000, but the ones who can afford the SIII at today's price, can very well afford the 4S.
I don't mean to suggest that the iPhone factor alone kills the market for the S3. The SIII makes the SGS2 a much more lucrative offering at Rs 26,500 today. The S3 is expensive at its given price, HTC One X is somewhat cheaper and compares with the S3 and the iPhone isn't too far. Samsung should not expect the S3 to be a blockbuster like the S2, but with price cuts over time, things might well change.
The author is a technology enthusiast.