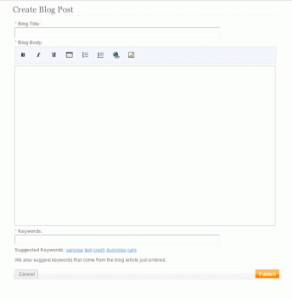 I don't want to give this post a starting like any other post. Maybe Thats why i did type this out.
Anyways, getting back to Writing Awesome Blog Posts. For that You need to first understand what goes in Making of a Killer Blog Post.
What Makes a Killer Blog Post?
Killer Headline
Super Targeted Content
Uniqueness and freshness of the content
Your Style Of writing (Don't worry, everyone has his own)
Finally how you promote (It's not a big task, if you've got content, u'll get this task right for sure)
What I have Noticed.
Some People Just blog for money
People think that Blogging would make them look cool or perhaps just to show off Geekiness
Just to write shit and gain attention
To get Famous
And rest, i don't think i need to give examples. I know a couple of them too.
Nah, The good things too.
No Ads, Nothing. No hurry for revenue.
Very Less Readers but still posting content regularly.
Urge to share knowledge with others
Share Experience to help others passing by the same way someday
I had read a poem in my school text, where the poet once came to a place where the Path Forked into two and he was not sure of which to take as his path. One taken by most while other, which needed wear and was quite lonely. He took the other one and then end of it, he tells that his decision of taking the second path made all the difference. Success or Failure he did not mention.
Well, what we need to know here is that success or failure hardly matters. All matter is carving out our own unique path and hope someday, someone would take us a reference to taking the path rather than we taking someone other as reference.
What has this got to do with blogging, ha?
It has, more than what a chicken has got to do with it's egg. When you start your blog, and come to your posting page you too are left with two ways. One which the rest 100 Million blogs are doing, posting stuff which is rotation around the web or the second, to try out something new, a post perhaps you won't be able to find all over those Millions of Blogs floating around.
Getting to next point. You are writing because you like, aren't you? Ask this question to yourself 100 Times before writing a blog post. If the answer is yes, then only proceed. If now, then do i need to say anything?
When i asked someone, he said
I write things that i think my readers will like
Do you think it's Right? I don't think so. I thought blog was for Writing what You like and not for someone else to like.
Here's some interesting incident with one of my friend who is a blogger too, and he might be reading this somewhere 🙂
When someone asked me which are the top 3 blogs i read? I said Techcrunch, Mashable and Digital Inspiration.  Later i realized, that why didn't i mention my own blogs name?
Perhaps, that answers so many things. When You yourself are not a reader of your own blog, how do you expect it from others? I don't think you have any right to do so.
First, have confidence in what you write and write it such that you start loving it. Unless you do it, you won't ever be able to make your blog a hit. I can guarantee it.
Well, Getting back to reality. After you know what to write 70% of the task is done. Remaining is 30% which includes all your marketing. If you have faith on your writings this gets simplified, believe me, a lot.
Marketing Via Twitter, Digg, StumblUpon, Reddit, etc. is alright but all that is surely short term. According to surveys it was found most of these visitors where just like those Hit and Go people. "I came, I saw. I went."
If you are looking for real, organic traffic search engines are the way to go. Concentrating on Search Engines would help you a lot. Then, once if you got search engine traffic, then i can assure you your subscribers will grow at an amazing rate.
Imagine me a user who has dropped on to your site while searching for some content. Here's a summary of what i do.
I read the article. Find it interesting. I check out some related posts. Ah, there i see a subscribe button, and i feel that this blog has posts which interests me, and it would be great to stay updated with stuff like this! So i'll subscribe this blog!
Now you might ask me, if this was so simple why aren't there so many successful bloggers out there? Perhaps, there are. All those who write content from heart are successful because number of readers don't actually decide the quality of content.
Well, all this is called Hacking a Readers heart <3.