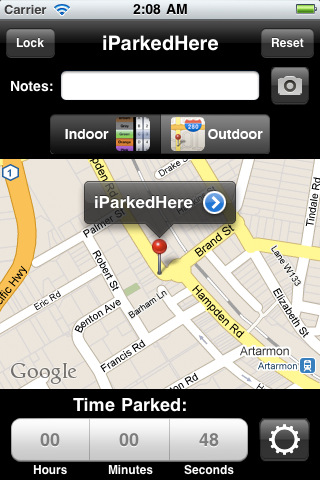 Brandon Cowan, an Australian teen has developed an iPhone app, iParkedHere that helps users to mark the location where they have parked their car and it also remembers the parking time left for you. The idea is not so great but the amazing part is that it's No. 1 grossing app in the lifestyle category on iTunes!
The developer is 17 and had made the app with his friend. The Application is available at a price of $1.99 and has created much buzz in the Australian App store.
The Aussie developer said, "At the moment we are keeping the money in the company but I will probably be saving it for a house when I'm older" He also said that their company "Crazy Dogs Apps", last week signed an agreement with a Gaming firm to develop an app for it. He's obviously made much more than $100,000 with this app!
Kids taking over the App Store?